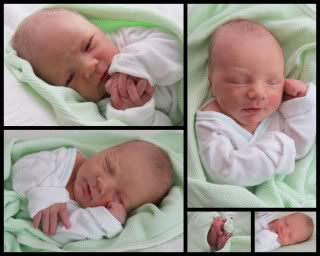 When we were still in the hospital a photographer came around and took some pictures. It's a service they offer at the hospital. No charge to get the pictures taken, and if you want to buy the pictures you can. She took the pictures and gave me the info on how to go online and look at them.
When we got home from the hospital I immediately got online to look at them. I could not believe how cute they were and couldn't resist buying the disk with all of them on it. This way we can print out whatever ones we want and I can use some of them to make the birth announcements.
Here are some of my favorites: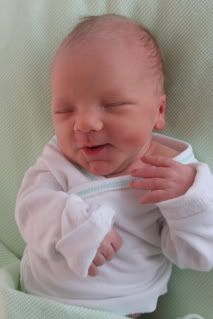 I love his little grin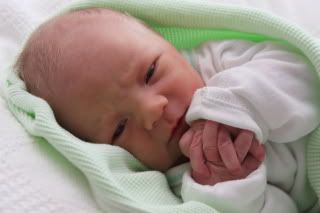 He looks so serious here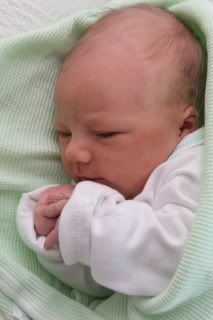 My sweet baby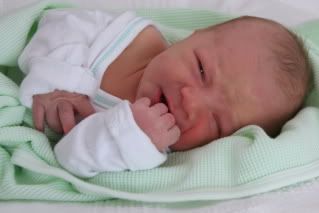 Could this kid be any cuter??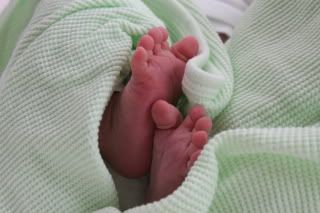 Such long little toes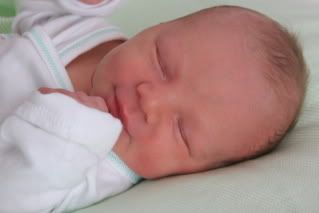 I could stare at his little face all day...