My sister posted them to FB so I can put some on here now: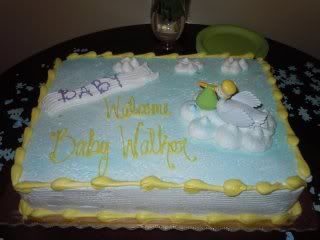 Delicious cake. Chocolate on the bottom, white on top, and strawberries and cream between the layers.
Cutting the yummy cake before we hit the presents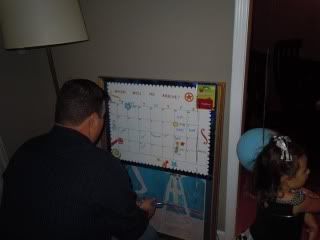 Ryan filling out the 'Guess the Arrival Date' game
Jeff guessing how big this kiddo is going to be when born
Preparing to open gifts
Checking out some onesies - all the clothes we received are soooooo cute!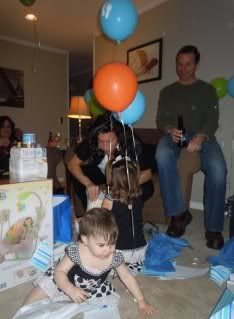 Kayleigh helping me open a present while Kendall scoots away
It's just not a party without balloons (according to Kayleigh).
With my mom, sisters, and nieces. Kendall is pooped.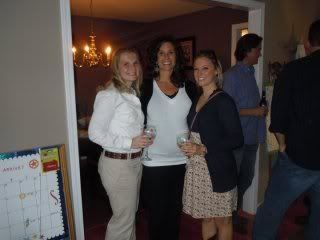 With Colleen (I used to work with her) and Karen (who I work with currently - she made the diaper cake).
With some of the group. This was later in the night when some people had already left.
Everyone seemed to have a great time and I am forever grateful for their generosity. I can't wait until Baby W is here to share with everyone!